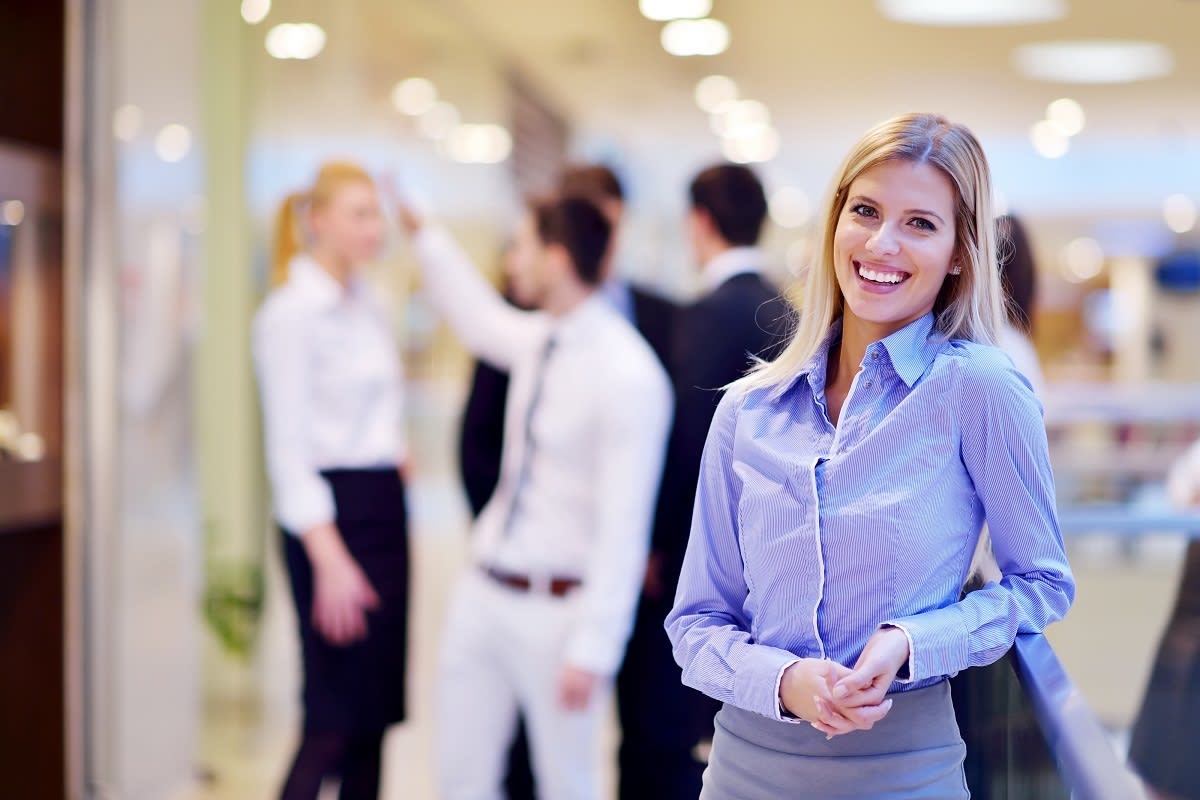 Customer Success Associate - North America
Remote

New York

,

New York

,

United States

Customer Success
Job description
PriceBeam is working at the cutting-edge of automated, cloud-based market insights about customers and consumers.

Using sophisticated algorithms, we help our corporate clients understand what their consumers are willing-to-pay for brands, products, and features, and thus in turn how to optimize their prices and promotions. Our solution employs large-scale simulation algorithms, and the insights are delivered through a cloud-based platform managing local, regional, and global entities.
PriceBeam's is next generation SaaS within the price optimization space and our customer base is vast and growing rapidly, from many global corporations to small and medium-sized companies, across a variety of industries.
The job:
Are you motivated by helping to grow, retain and upsell accounts with different businesses? Do you want to build long term relationships with our clients that will help the business and directly impact our revenue? Are you willing to take on personal responsibility? Do you strive for excellence and get motivated by targets in everything you do? Maybe you're PriceBeam's new Customer Success Associate!

We are looking for a talented and skilled US-Based Customer Success Associate with SaaS experience who can become a key part of helping to retain and grow clients with PriceBeam across all markets.
In this position, part of your responsibilities will be:
Work as a trusted advisor to your customers and ensure they fully realize the value that the PriceBeam platform provides to their business.
Understand and document your customers' business objectives and work with the customer to hold all parties accountable for progress toward those objectives.
Work closely with the pre-sales, support, and onboarding teams to ensure the highest level of customer satisfaction and friendship.
Meet regularly with your customers to provide value at every touchpoint throughout the life of the customer.
Manage the customer renewal process and provide value-based business cases to drive upsell.
Create and increase revenue across assigned customer accounts.
Meet and exceed all quarterly and annual revenue targets.
Quickly learn new software features and clearly communicate their value.
Maintain client records, accounts and opportunity forecasting within our internal system.
Create, maintain, and enhance automated processes through our CSM tools such as client onboarding and renewal, CSAT / feedback, regular mass-mailing campaigns amongst others.
Participate in the setup, content, and streamline of processes for quarterly webinars.
Please note that we cover global customers and for this specific job post, focus will be on customers working in North America, even if you might also work on European projects. Therefore, you must be based in the Americas time zone to best assist our clients in this part of the world. Please expect that you may be asked to start earlier or finish later than normal for some European / North American calls. Also Please note that we operate as a remote working team.
Job requirements
The ideal candidate is:
You're highly commercial and driven by owning revenue targets and driving the overall growth of a startup. You're motivated by hitting and surpassing these targets.
You're data-driven and comfortable analyzing retention and upsell metrics to reflect on areas for growth and development.
You're a disciplined, well-organized go-getter. You are motivated by success, and are passionate and highly driven to meet and exceed both personal and professional targets.
Experience working in market research and/or with CPGs an advantage.
Experience working in a SaaS company an advantage.
Experience using Hubspot an advantage.
You have a couple of years of account management experience or customer success management, and proven track record of growing key client accounts in the SaaS space.
You speak technology fluently. You have to understand PriceBeam's technical specs as well as how the product fits in with and complements other technology in a business' software stack. You will be upselling to a highly technical market and have to pay attention to not just their industry, but general technology trends and developments. You love systems, see the value of using them and creating them.
You're a people person, with an ability to build and maintain strong relationships with multiple stakeholders. You're also a great cultural fit for our team, and you're equally personable face to face, over the phone, and in writing.
You're comfortable working in an early-stage business, where time is critical and things change frequently.
You can effectively communicate technical information to non-technical audiences, and deliver informative, well-organized presentations. You possess the ability to manage tough conversations in a professional and solution-oriented manner.
Languages: Fluency in English, both spoken and written. Additional languages would be considered a plus (especially French, German, Spanish or Brazilian Portuguese).
The successful candidate will be rewarded with a competitive package and the opportunity for personal and professional development within the company.